GUWAHATI: In a vibrant display of exuberance and camaraderie, the down town School Guwahati celebrated its first Annual Sports Day under the theme "We Win as One Team. Game On!"
The event proved to be a resounding success, filled with spirited competitions, accolades, and a strengthened sense of community.
The festivities kicked off with a heartfelt welcome song performed by Grades 3 to 7, setting the stage for a day of excitement and sportsmanship.
Renowned badminton player Nikhilesh Sarma graced the occasion as the chief guest, adding prestige to the event by hoisting the school's flag and officially inaugurating the celebrations.
Sarma shared inspiring words with the students, motivating them to strive for excellence.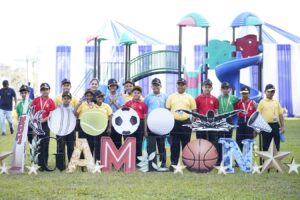 The sports arena came alive with a vibrant march past by the four houses – Agni, Prithvi, Aakash, and Varun – showcasing unity and discipline.
Principal Maya Alfred Fernandes took a moment to acknowledge the school's achievements, with special recognition given to the support staff for their invaluable contributions to the school's success.
The day unfolded with a variety of competitions, including inter-house races, swimming events, and diverse individual sports competitions.
The inter-house 4×50-metre relay race took centre stage, highlighting the importance of teamwork and unity among the students.
Special accolades were bestowed upon students for their literary achievements, while awards recognised outstanding contributions to attendance, academics, and overall school engagement.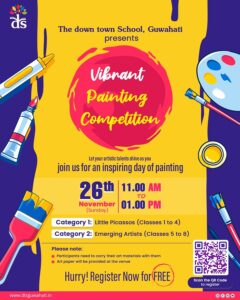 In the realm of co-curricular activities, Varun House emerged as the overall winners, showcasing their prowess and talents.
Aakash House claimed the title of Best House in Sports, while Prithvi House earned commendable recognition as the sports category runner-up.
The event took a lively turn with a spirited dance performance by Grade 1&2 students, adding zest and entertainment to the festivities.
Expressing gratitude to all participants, guests, and organizers, the day concluded with a patriotic moment featuring the national anthem.